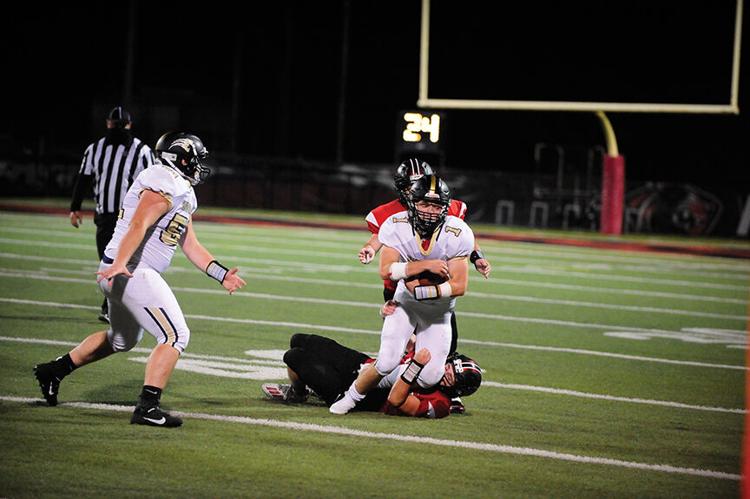 Floyd Central overcame several costly turnovers to beat host Prestonsburg 22-12 at Josh Francis Field/Blackcat Stadium in Week 2 of the 2020 high school football season on Friday, Sept. 18.
With the win, Floyd Central moved to 2-0.
Prestonsburg dropped to 0-2 with the loss.
The Jaguars scored first and never trailed. Following a scoreless first quarter, Floyd Central moved ahead 7-0. Prestonsburg answered with a touchdown but couldn't connect on the PAT.
The Jaguars led 15-6 at halftime and managed to hold on for the win after the break.
"A win is a win," said Floyd Central Coach Shawn Hager. "We held on to win and we had six turnovers. I didn't think we played to our potential but our kids kept fighting and held on to win. We have to get all 11 players blocking and playing four quarters."
Senior quarterback Caleb Hager led Floyd Central in both passing and rushing. Through the air, Hager completed eight of 16 passes for 90 yards and one touchdown. Producing on the ground, Hager, who threw one interception, rushed 16 times for 107 yards.
Brant Potter led Floyd Central in receiving, hauling in four receptions for 53 yards and one touchdown. Showing his versatility, Potter finished as the Jaguars' second-leading rusher. Potter rushed four times for 63 yards and one touchdown in the Jaguars' win.
Jordan Akers, Trenton Hatfield and Bryce Thacker also rushed for positive yardage for the Jaguars. Hatfield added a rushing touchdown in Floyd Central's victory.
Sheston Johnson finished second in receiving behind Potter, securing three catches for 34 yards.
Senior quarterback Brayden Slone accounted for both of the Blackcats' touchdowns. Slone rushed 10 times for 112 yards and two TDs.
Behind Slone, Ethan Jarvis rushed 14 times for 54 yards.
Another Prestonsburg running back, Carter Akers, rushed 10 times for 41 yards.
Defensively for Prestonsburg, Owen Greene recorded 12 tackles. Following Greene, Jarvis and Akers tallied seven tackles apiece.
Samson Allen, who recorded three tackles, recovered two fumbles for the Blackcats.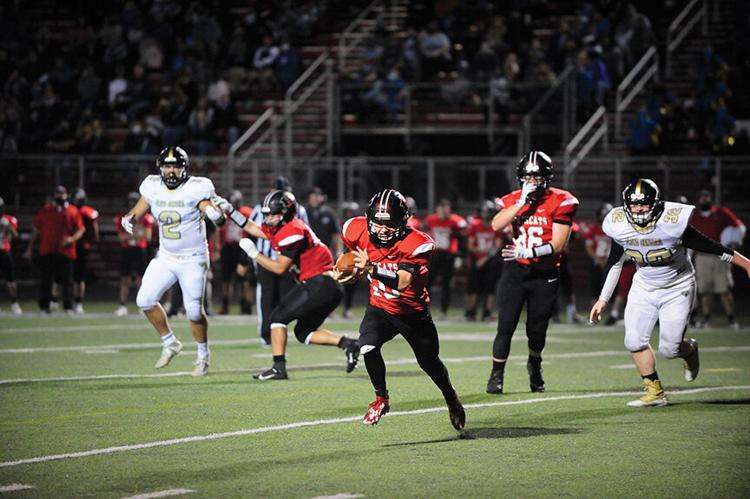 Another Prestonsburg defender, Nathan McGuire, picked off a pass during the rivalry game.
Floyd Central is scheduled to visit Pike Central for a Class 3A, District 8 game on Friday, Sept. 25.
In another matchup set for Friday, Sept. 25, Prestonsburg is slated to visit Class 2A District 8 rival East Ridge.