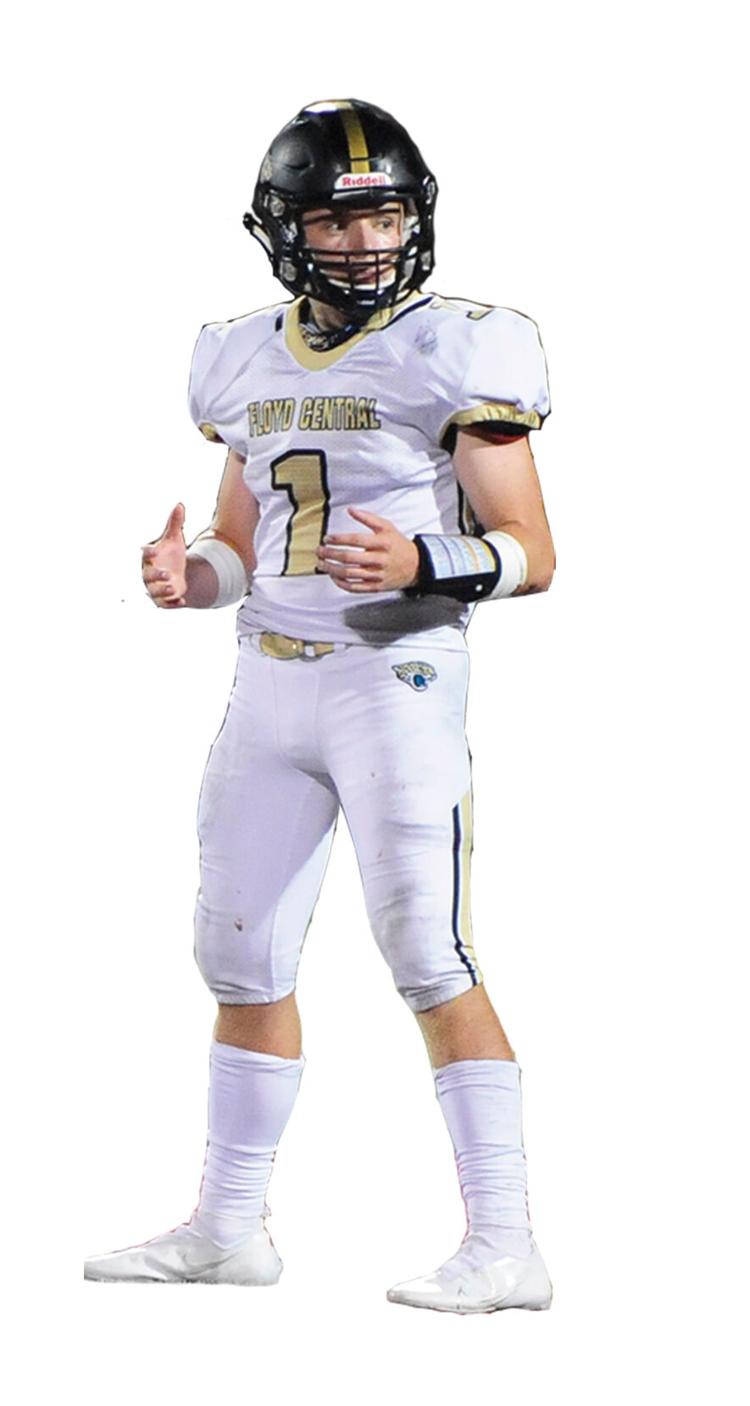 Floyd Central remained in the loss column as visiting Magoffin County won 44-24 in a key Class 3A District 8 football game on Friday, Oct. 9.
With the loss, Floyd Central dropped to 2-3 overall and 0-3 in Class 3A District 8.
Magoffin County improved to 3-2 overall and 1-2 in the district with the win.
The Hornets led 28-0 at halftime and forced Floyd Central to continue to play from behind after the intermission period.
Magoffin County continued to limit host Floyd Central during the second half.
The Hornets thrived through the air. Magoffin County senior quarterback Lucas Litteral completed nine of 20 passes for 223 yards and three TDs.
Litteral completed at least one pass to four different receivers.
Aden Barnett led Magoffin County in receiving, hauling in five receptions for 130 yards and two TDs.
Grayson Whitaker was on the receiving end of Litteral's other scoring strike, reeling in a 57-yard TD pass reception.
Magoffin County rushed 22 times for 116 yards and two TDs. Caleb Howard led the Hornets on the ground, rushing four times for 52 yards
Litteral ranked as the Hornets' second-leading rusher, gaining 45 yards via six carries and scoring one TD.
Barnett added another rushing TD as Magoffin County prevailed.
Jacob Allen (12 tackles) and Brayden Standifer (10 tackles, 3 tackles for losses, 1 sack) combined to lead Magoffin County defensively.
Caleb Hager led Floyd Central, completing eight of 15 passes for 244 yards and two TDs while throwing one interception.
Brant Potter paced Floyd Central in receiving, reeling in seven receptions for 63 yards and one TD.
Floyd Central rushed 28 times for 146 yards and one TD. Jordan Akers paced Floyd Central on the ground, rushing nine times for 73 yards.
Potter ranked as the Jaguars' second-leading rusher. The versatile Potter rushed eight times for 51 yards and one TD.
Following Potter, Trenton Hatfield rushed eight times for 22 yards for the Jaguars.
John Johnson paced Floyd Central defensively, registering seven tackles. Following Johnson, Trenton Hatfield and Ethan Sparkman logged five tackles apiece for the Jaguars.
Floyd Central is scheduled to host Breathitt County for a non-district game on Friday, Oct. 16.