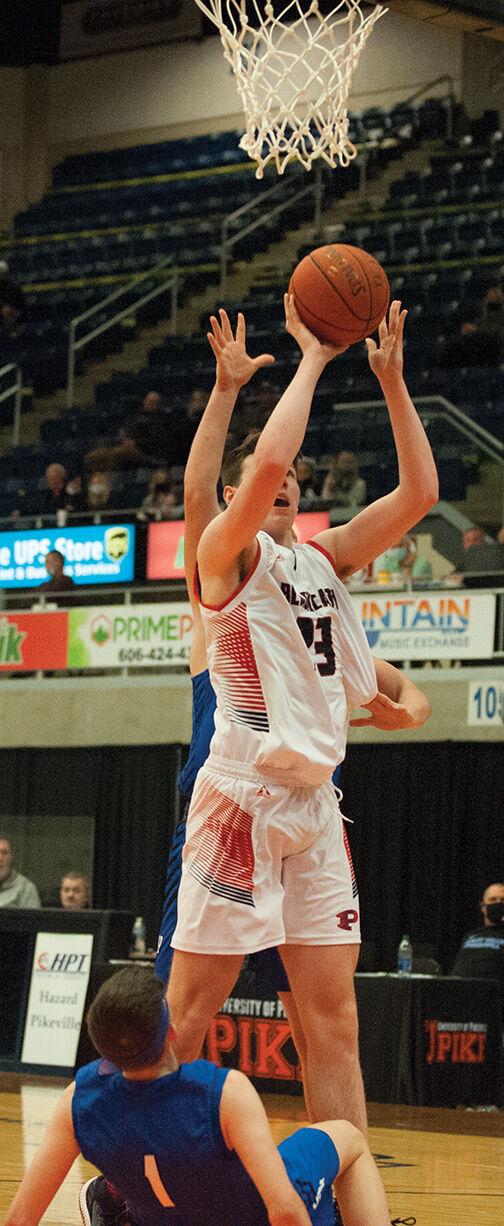 Prestonsburg just couldn't handle the pressure.
Shelby Valley used its pressure defense to pick up a 67-41 win over Prestonsburg in the opening round of the 15th Region All "A" Classic at the Appalachian Wireless Arena Monday evening.
Prestonsburg had the size advantage and used it to take an early lead over the Wildcats.
Ryan Rose scored eight first quarter points as the Blackcats held an 11-9 lead over Shelby Valley after the first quarter of play.
The second quarter didn't go as well for the Blackcats, though.
The Wildcats outscored Prestonsburg 28-7 in the second to take a 37-18 halftime lead.
Shelby Valley's Kaden Robinson got hot in the second quarter. He knocked down five threes in the second quarter alone and scored 17 points in the second to give the Wildcats the big halftime lead.
Robinson led the way for the Wildcats with a game-high 25 points. He knocked down
Chaz Brown got hot for the Wildcats in the third quarter. Brown knocked down three threes to open the second as Shelby Valley took a 46-21 lead with 5:05 left. The Wildcats lead grew to as much as 30 in the third quarter.
Brown finished the night with 18 points for the Wildcats. Zach Johnson finished with eight points for Shelby Valley. Keian Worrix added six points. Anthony Pallotta, Kaden Kiser, Jordan Little, Caleb Lovins and Logan Hawkins each scored two points for Shelby Valley in the win.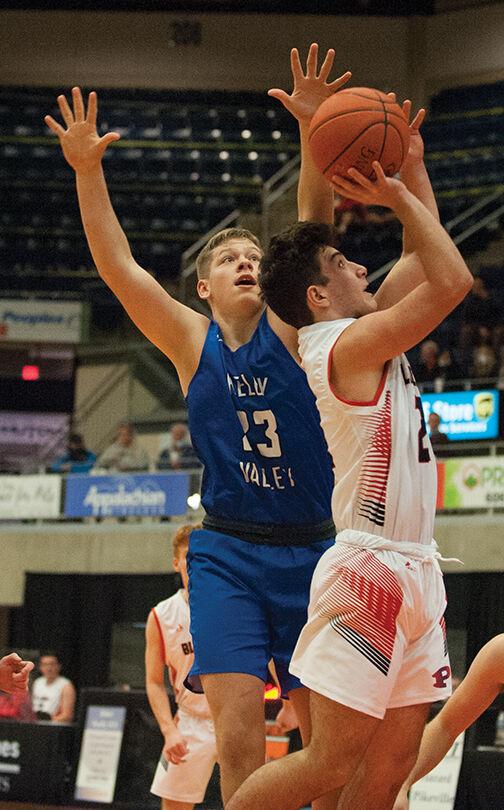 Rose led the way for the Blackcats with a team-high 10 points. Will Gullett followed with eight points. Jon Little and Caleb Lawson each scored five points for Prestonsburg. Wes Salisbury added four points. Grant Justice chipped in with three. Kaleb Jarvis, Connor Hopkins and Connor Napier each scored two points for the Blackcats.
Shelby Valley (3-0) will take on Paintsville in the 15th Region All "A" Classic semifinals Wednesday at 6:00 p.m. at the Appalachian Wireless Arena.
Prestonsburg (0-2) is scheduled to host Menifee County Friday at 7:30 p.m.