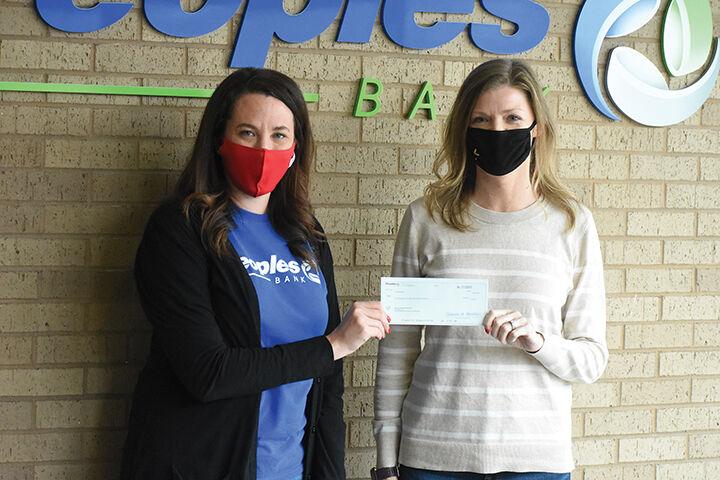 On Dec. 21, Soul Food, a local non-profit, received a donation from the Prestonsburg People's Bank for more than $800 to help combat hunger for children in the area who would otherwise go hungry on the weekends.
According to branch manager for the Prestonsburg Peoples Bank Nikki Shepherd, one of the focuses for Peoples Bank and its community outreach is hunger awareness. Because of that and knowing hunger has been a huge need during this time, and throughout 2020, the bank has been making donations to local food banks.
"This just our way of trying to give back," Shepherd said. "We do fundraising throughout the year and a lot of the funds have actually been raised by our employees themselves."
According to her, employees at the bank pay money in order to be allowed to wear jeans to work and all of that money she added, goes towards raising hungry awareness.
Soul Food founder Alisa Gound said she is very honored and appreciative for Peoples Bank's donation of approximately $825 which will help kids in the area have food on the weekends.
According to her, Soul Food is a non-profit organization that provides food for children throughout the weekends. This process, Gound said, is accomplished by working with the area schools, which distribute those meals to children who would normally go hungry during the weekends.