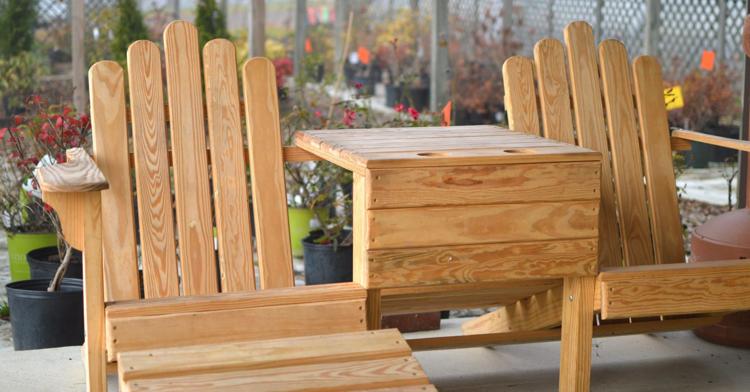 Each March, organizations and individuals throughout the nation join to celebrate National Developmental Disabilities Awareness Month. While D/ID programs seek to improve the quality of life for those diagnosed with a developmental or intellectual disability, many programs have adjusted their operations in response to the Covid-19 pandemic.
Typically, Mountain Comprehensive Care Center provides Day Training programs at each of its three Greenhouse facilities, located at Auxier in Floyd County, Shelby Valley in Pike County and Salyersville in Magoffin County. For the safety of participants, and out of an abundance of caution, Mountain's Day Training programs are closed to participants, though folks may still enjoy the fruits of our staff and participants' labor: gardening supplies, flowers, and other greenhouse items cared for by participants are available to purchase onsite at MCCC's greenhouses.
An asset to participants — more than the physical reward of growing plants — is the internal growth made accessible by person-centered programs.
"Our DID programs empower each person to realize his or her place in the community as a citizen, a friend, and a partner," said Jessica Branham, DID crisis coordinator.  "Participants have the ability to choose from a full array of effective and meaningful natural and paid supports to access what is important for them and to access and maintain what is important to them. We strive to make a positive difference for each individual we serve."
More important than physical participation in these programs is the safety and well-being of participants.
"Many of our participants are elderly or do have suppressed immune systems," said Branham. Though the usual Day Training programs are temporarily unavailable to participants, adjustments in services have allowed continuity of care.
"What we do have are diligent case managers that have been calling and checking in on our participants to ensure that not only are their needs met daily but they also have household essentials such as food and water —  even toilet paper. We have ensured that household utilities are on and running, linked them to resources such to food pantries and supply giveaways, and checked on those that may need medication refilled or just someone to talk to during social distancing," Branham said.
Though the goal is to provide essential services to participants while unable to take part in Day Training programs, services during this crisis is still possible.
 "During crisis situations we encourage participants or family members to call Mountain Comprehensive Care Center's crisis hotline at, 1-800-422-1060. However, case managers are also available and can often assist with many issues and help navigate resources available to participants or guardians, including connection with mobile crisis responders. We can assist with behavioral issues, resource linkage, displacement, and even finding a respite provider if a family member becomes ill or needs assistance," Branham said. "The goal for D/ID crisis services is to keep our participants in the community and their homes. We are here to deescalate situations and decrease inpatient treatment. Sometimes participants need a familiar face and neutral party to talk to during a time of need. Phone calls often work, other times mobile response is necessary."