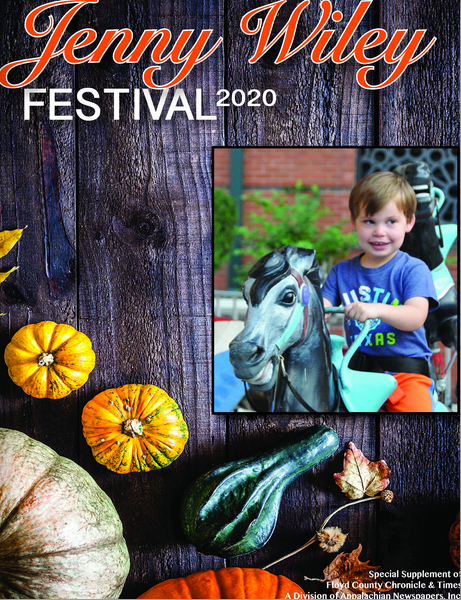 Despite the current COVID-19 pandemic, the City of Prestonsburg is moving forward with its 2020 Jenny Wiley Festival as the city hopes to provide attendees with some much needed entertainment, while also being as safe as possible.
During a special meeting on Sept. 25, the Prestonsburg City Council discussed whether there were any concerns in moving forward with this year's Jenny Wiley Festival. Mayor Les Stapleton said that there had been some concern growing within the council regarding moving forward with the festival, due to the COVID-19 pandemic. Stapleton said that the floor was open for discussion.
According to Stapleton, although the Floyd County Health Department can't promote the festival, it has worked with the city regarding guidelines and restrictions.
"We took them our guidelines and discussed them at length," Stapleton said. "And they felt like we were taking as many precautions and was doing as well as we could to try and cover everything."
Council member Shag Branham said he wanted to have the festival but did have a small amount of fear regarding possible liabilities the city could see by having the festival. However, he added that after a discussion earlier in the week, those fears he said have wained. According to Branham, the city saw no COVID-19 patients be traced back to its Fourth of July carnival, something which he said helped his fears.
City Council member Brittany Branham said that it may be beneficial to set up some signage around the area in which the festival will be taking place, just so festival goers will know that they will be attending the festival "at their own risk." The city council was agreement that they did not want to impede on any individual's "free will" but, at the same time they wanted to remind citizens in attendance that they need to be cautious regarding their respective health.
Stapleton said putting up signage would be a good thing to have at the entrances, while also having staff set up to take individuals temperatures.
"We have a marketing plan in place," Stapleton said. "That we will be telling people this is going to be the requirements and if you're not going to work with us and be compliant towards what we're asking then we're going got have to ask you to leave."
The council voted to move forward with the festival and the City of Prestonsburg has posted guidelines on the Jenny Wiley Festival website for individuals and vendors.
The 20202 Jenny Wiley Festival will begin Wed., Oct. 7 with the first event scheduled to begin at 6 p.m.